Red 67 book published 14 Feb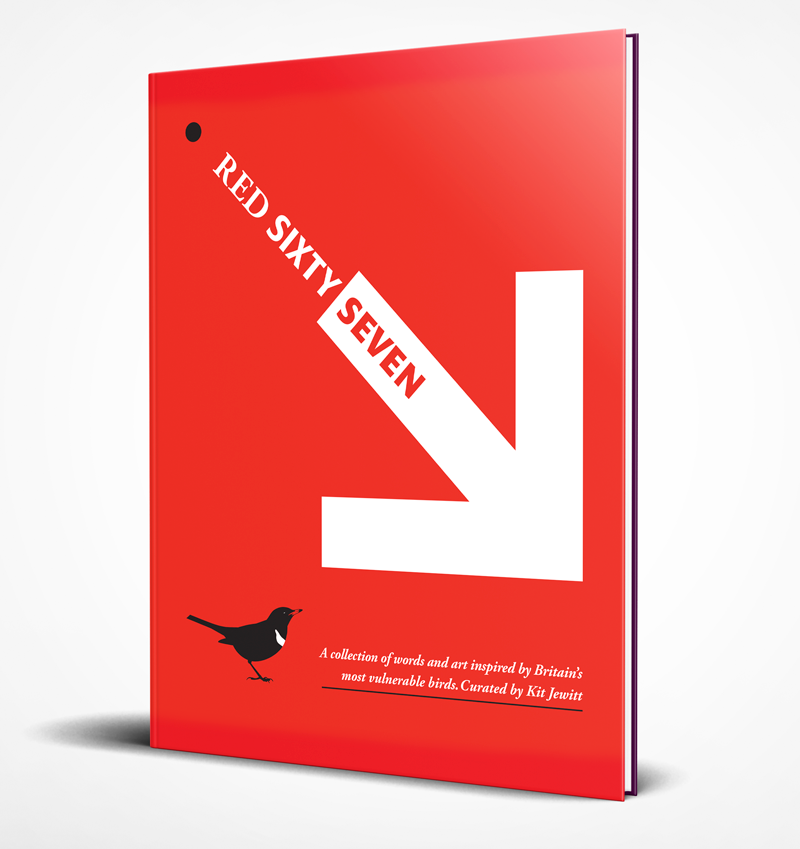 This book should not exist!
Red Sixty Seven is 67 love letters to our most vulnerable species, each beautifully illustrated by some of the best wildlife artists around, showcasing a range of styles as varied as the birds in these pages. The hope is that the book will bring the Red List to a wider audience while raising funds for the charities working to help the birds most at need.
Red Listed UK bird species
In an ideal world this book, and the official Red List of the most vulnerable birds in the UK it is based on, would not be needed. But the world is far from ideal and our bird populations are declining at an alarming rate. In the past few years alone the once widespread Wryneck has ceased breeding in the UK altogether and has dropped off the list completely. Which species will be next?
Red Sixty Seven is a collaboration between 67 authors and 67 artists with a single goal: to raise funds to support conservation work aiming to reverse the declines of our most at-risk birds. Contributors include Chris Packham, Natalie Bennett, Patrick Barkham – and me! I have written about the cirl bunting, alongside a beautiful illustration by Robert Greenhalf.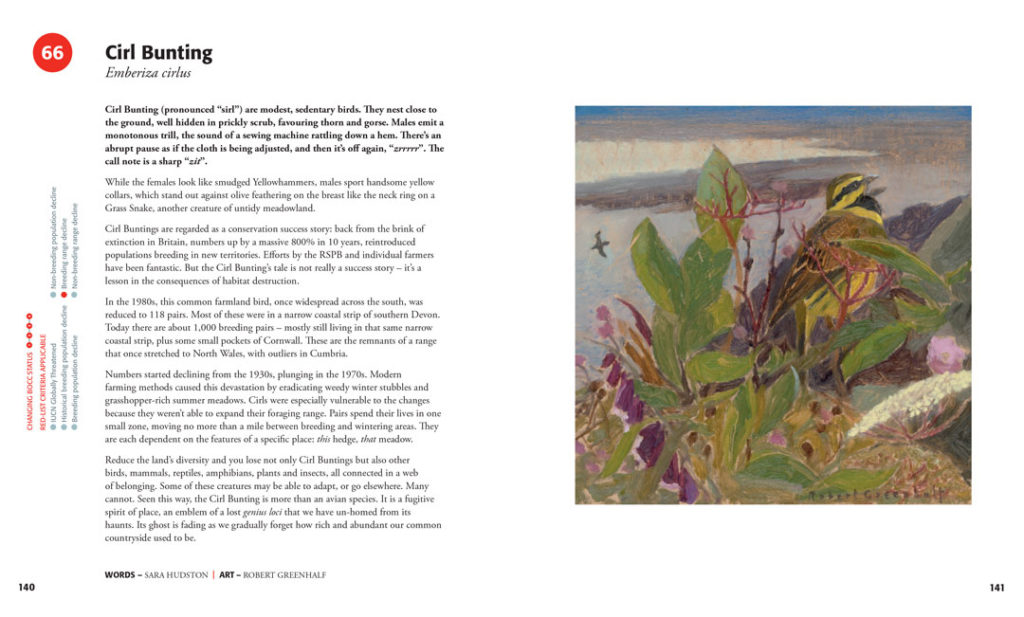 The writers and artists worked for free and all of the profits will be donated to BTO and RSPB to further their work on Red-listed birds.
You can order copies direct from the BTO – they can be pre-ordered now and will be available from 14 February.
http://bit.ly/Red-sixty-seven