Harvest Film Festival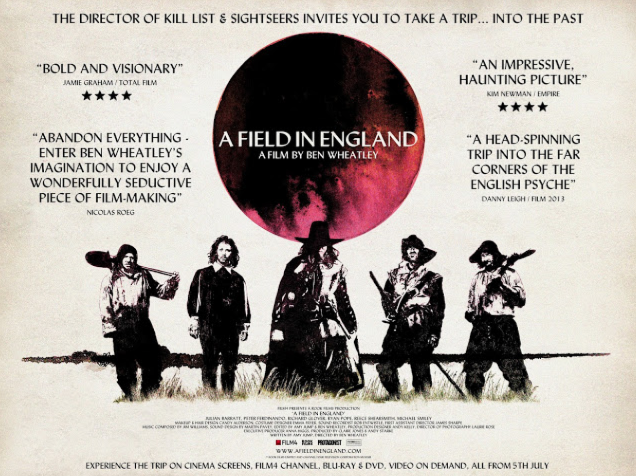 I'm looking forward to discussing the historical folk horror film A Field in England with Guy Shrubsole (author of Who Owns England?) at the Harvest Film Festival near Chard on 9 November.
The film, shot in black-and-white, is set during the mid-17th century English Civil War. The Independent described it as "Apocalypse Now among the hedgerows", though that's too glib a description for Ben Wheatley's disorientating trip into madness, psychedelia and magic.
Held at Lower Hewood Farm, the Harvest Film Festival is a one-day event exploring our relationship with farming, food and land through its curated programme of fiction, documentary and art films. The day includes the option of a delicious meal cooked with local, organic produce.
The festival also features a screening of the winners of the Harvest Short Film Competition 2019, run in collaboration with Common Ground.
Tickets from www.harvestfilmfestival.com