Bridport book launch for Red Sixty Seven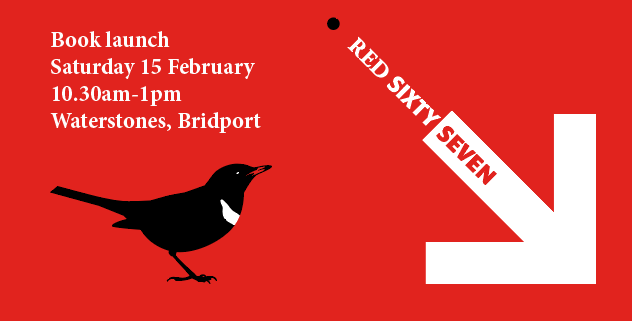 The Red Sixty Seven book launch raising funds for our 67 most threatened UK bird species is on 15 February between 10.30am and 1pm in Bridport Waterstones.
Red Sixty Seven brings together 67 authors and 67 artists with a single goal: to raise funds to support conservation work aiming to reverse the declines of our 67 Red-listed birds. Contributors include Chris Packham, Natalie Bennett, Patrick Barkham and, er, me.
All of the profits will be donated to the BTO and RSPB to further their work with UK Red-listed birds. Everyone gave their work for free in support of this urgent cause.
South West contributors are holding a book launch on Saturday 15 February. I'll be there with artist and photographer Kerrie Ann Gardner from Axminster, artist John Lloyd from Christchurch and writers Nicola Chester from Hampshire and Dominic Couzens from Spetisbury. Like me, Nicola writes for the Guardian's Country Diary. Kerrie Ann is an ecologist and brilliant photographer, while John is a wildlife artist who works in pencil and pen. Dominic is a bird expert and nature author.
Why does the Red List matter? It not just about rare exotics like the golden oriole or the ring ouzel. Some of the birds on it are familiar garden species, known to us all. Who would have thought that starlings, house sparrows and song thrushes would ever be listed among Britain's most vulnerable species?
Habitat loss, pesticide use and our increasingly chaotic climate are pushing many of our birds towards extinction. It's alarming that more than a quarter of UK birds are now facing extinction or steep decline. RSPB research shows that by 1990 we lost half the population of our farmland birds. By 2010 it had halved again! In 1966 we had 40 million more birds than we do now.
Here in Dorset where I live there used to be nightingales in the coppice near our house and skylarks in the meadows surrounding it. They are long gone, pushed out by changes in farming practices.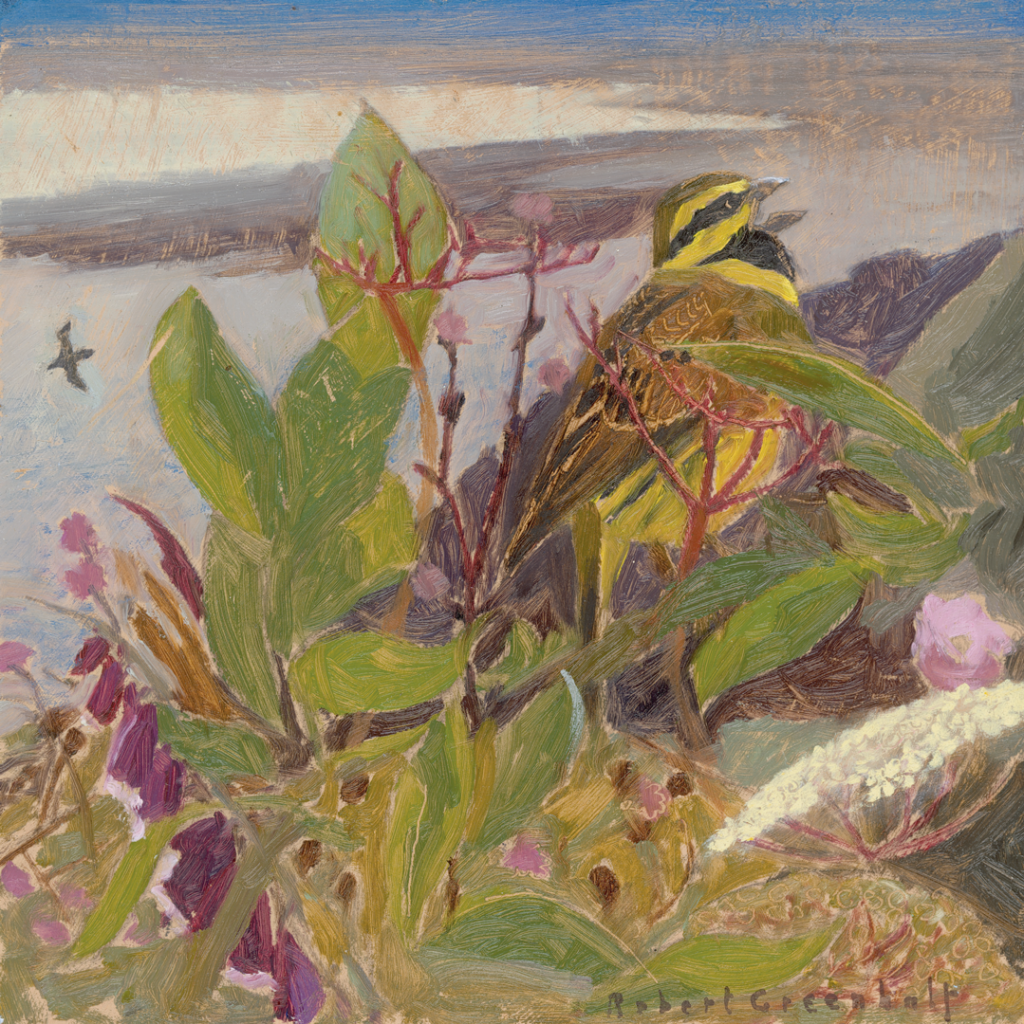 I chose to write about the cirl bunting, a rare South West species that in recent years has seen an increase in numbers due to conservation projects.
The cirl bunting offers hope as well as despair. There are now more than 1,000 breeding pairs, up from only 118 in 1989. That's wonderful – until you realise that this used to be one of the commonest birds in the country, seen everywhere from Cornwall to Cumbria, even in towns. It's a visible symbol of a whole lost ecosystem that also supported a host of other creatures.
The lesson of the cirl bunting is that we can and must do better to restore the web of life that we are all part of. Otherwise, we will cut off the evolutionary branch we're standing on.
Red Sixty Seven was created by Kit Jewitt, a birder and part-time conservationist from Northumberland, who has made a name delivering engaging fundraising projects to support conservation work on birds, both as an individual and through the Probable Bird Society.
Red Sixty Seven is published on 14 February by the British Trust for Ornithology. Copies cost £19.99 can also be ordered direct from the BTO website: www.bto.org